Contract: #MHEC-12152020
Hewlett Packard Enterprise has been awarded a contract for network, wireless, and server and storage related equipment and components pursuant the proposal submitted for the Virtualization & Data Center Modernization MHEC-RFP-03092020 Request for Proposal (RFP), issued by MHEC on March 9, 2020. The contract extends extremely competitive pricing discounts to all colleges, universities, state and local governments, K-12 school districts, and other not-for-profit education focused entities.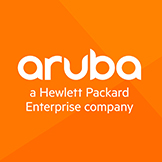 Questions
Stacey Pierce
HPE SLED, US Route to Market Manager
(512) 319-1012
Nathan Sorensen
MHEC Director of Government Contracts
(612) 677-2767
This contract (MHEC-12152020 is effective December 15, 2020, through January 31, 2028.