Contract: #MHEC-06012015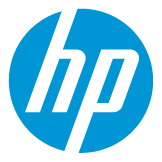 Hewlett Packard extends extremely competitive pricing discounts to all colleges, universities, state and local governments, K-12 school districts, and other not-for-profit entities with an education component in the member states, for institutional and departmental computer purchases.
Tiered discount (3-35%) guarantees off list price for desktops, laptops, tablet devices, and printers.
Questions
Luis Zurita
HP Inc.
Nathan Sorensen
MHEC Director of Government Contracts
(612) 677-2767
This contract (MHEC-06012015) is effective June 1, 2015, through June 30, 2022.