Contract: #MHEC-05162022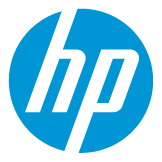 The MHEC HP contract product and services portfolio includes notebooks, tablets, chromebooks, desktops, and workstations including the mini's, thin clients, all-in-one systems, retail systems with monitor options, displays, and associated options and services. Only available on this contract is the OMEN with HyperX and virtual reality. The OMEN combines the fastest Intel and AMD processors, the highest performing NVIDIA and AMD graphics cards, lightning-fast Western Digital Black SSD Hard Drives and RGB HyperX RAM to deliver the best performance available. The options include cutting-edge displays, customizable RGB keyboards with cherry blue or red switches, 16k DPS gaming mice, and HyperX headsets all great for eSports teams. There are more 3D printing solutions, including industrial only available on the HP MHEC contract with engineer experiences. HP has long been a leader in PC and printer security. Now available through MHEC HP contract, HP is offering their single platform for customers. HP is addressing a growing customer need for comprehensive and resilient endpoint infrastructure and cyber defense for education, government, and non-profit entities. Most agencies aren't just looking for a device, instead a solution offering with the device and the MHEC HP contract provides, PC Lifecycle management and implementation services to meet the ever growing need to fit the budget through financing options.
Contract: #MHEC-06012015

HP extends extremely competitive pricing discounts to all colleges, universities, state and local governments, K-12 school districts, and other not-for-profit entities with an education component in the member states, for institutional and departmental computer purchases.
Tiered discount (3-35%) guarantees off list price for desktops, laptops, tablet devices, and printers.
Questions
Valeria Marquez
HP Inc.
Nathan Sorensen
MHEC Director of Government Contracts
(612) 677-2767
This contract (MHEC-05162022) is effective May 16, 2022, through June 30, 2025, and may be renewed for four additional years.

This contract (MHEC-06012015) is effective June 1, 2015, through June 30, 2022.