Contract: #MHEC-07012015
Dell provides today's students, faculty, and staff what they need to securely connect, produce, and collaborate anywhere at any time.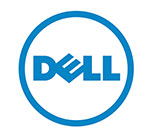 Dell maintains an actively updated website where you can purchase from a broad range of desktops, laptops, 2-in-1s, and thin clients; powerful workstations and rugged devices made for specialized environments, as well as monitors, docking, and endpoint security solutions and services. Dell extends tiered discount guarantees to Dell Public Sector customers for Dell's total line of available hardware solutions, software, support, and related services. When visiting the Dell website pay particular attention to Dell's Full Catalog Price List and the Dell's Discount Matrix. Dell also provides free shipping as an extra benefit to those who purchase under the MHEC contract. In addition to the tiered discounts, Dell will offer additional discounts associated with a single large order transaction. Quotes can be obtained directly from your Dell representative or through an authorized Dell reseller.
All Dell purchase orders must include: Contract Code: DELL-C000000181093.
Contract: #MHEC01312021
Dell EMC offers a broad set of on-premise and cloud enabled solutions for modern data center architectures including data

protection and Air-Gap cyber-recovery solutions. Dell EMC offers comprehensive services, managed services, training, and financing solutions from Dell Financial Services. VMware and Boomi offer complementary solutions that in combination with Dell EMC portfolio of products offer powerful and innovative data center modernization options. Tiered discounts provide the flexibility to choose from hardware, software, and as-a-service related to networks, wireless, server and storage which best fits an institution's needs.
All DELL/EMC purchase orders must include: Contract Code: DELL/EMC-C00000876018
Dell EMC Authorized Resellers: Contact Nathan Sorensen for more information.
Questions and/or Quote Request
Stephanie Storm
Dell Contract Program Manager
(512) 720-7634
Nathan Sorensen
MHEC Director of Government Contracts
(612) 677-2767
This contract (MHEC-07012015) is effective July 1, 2015, through June 30, 2022.

This contract (MHEC-01312021) is effective February 15, 2021, through February 15, 2024, and may be renewed for four additional years.