Contract #MHEC01292021
This MHEC addendum is a result of a competitively bid solicitation by North Dakota University System for Ease Learning for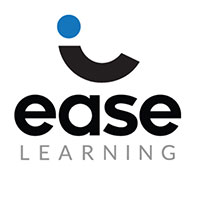 Instructional Design Services and Instructional Design Training.
The bid solicitation included an option to extend access to any contract awarded pursuant to the bid to MHEC eligible organizations. The bid request was published on July 30, 2020, with proposals due August 10, 2020, and Ease Learning was awarded the North Dakota University System contract for Instructional Design and Training Services on September 10, 2020.
The contract was competitively bid for Instructional Design and Instructional Training Services.
Contact
Mark Brodsky
Business Development
Ease Learning
(844) 435-3276
Nathan Sorensen
MHEC Director of Government Contracts
(612) 677-2767
The contract (MHEC-01292021) is effective February 25, 2021, and ends on August 1, 2023 with three options to renew this contract under the same terms and conditions for a period of twenty-four months each.
Contract Eligibility: MHEC
Higher Education Institutions (Public and Private Not-for-Profit)|