Contract: #MHEC-06152017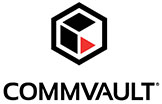 This MHEC addendum is a result of a competitively bid solicitation by the University of Nebraska at Omaha for Commvault's full-line of software, maintenance, and training. Purchases are made through a network of authorized resellers.
The bid solicitation included an option to extend access to any contract awarded pursuant to the bid to MHEC eligible organizations. The bid request was published on May 27, 2016, with

proposals due June 30, 2016, and Arrow Electronics was awarded the University of Nebraska at Omaha contract for Commvault software and maintenance on August 10, 2016.
Highlights
Contract was competitively bid for Commvault's software, maintenance and training.
Tiered discount guarantees off list price including 15 - 20% on software and 23% for maintenance and support.
Questions
Jo Zack
Business Operations Associate, Business Process Team
immixGroup, Inc. an Arrow ECS Company
(703) 639-1896
Tod Henry
Commvault Distribution Channel Manager, US/West
Nathan Sorensen
MHEC Director of Government Contracts
(612) 677-2767
This contract (MHEC-06152017) is effective October 30, 2017, through June 30, 2022.