Contract: #MHEC-01312014
This contract has expired. Documentation will be taken down on August 30, 2021.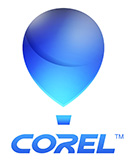 MHEC has awarded a competitive bid to Corel for their creative software offerings for design, print, media and web. Eligible organizations can either purchase, through an authorized reseller, Transactional Licenses, or Education Site Licensing. A School Rebate Program is also available to offer students Take Home Rights of the software at a discounted price.
Questions
Sarah McIntyre
Corel Channel Marketing Manager/LAR/Licensing/Education
(613) 366-0706
Nathan Sorensen
MHEC Director of Government Contracts
(612) 677-2767
CorelDRAW Graphics Suite 2019 Now Available for Windows, MAC and WEB
Voluntary Product Accessibility Template (VPAT)
The purpose of these posted VPAT's is for information-sharing only.  The Midwestern Higher Education Compact does not certify the contents of the VPATs received uploaded to this site. Contact Corel directly for additional accessibility document.
This contract (MHEC-01312014) is effective January 31, 2014 through February 1, 2020, and may be renewed for one additional one-year term.