Olivia Madison Assumes Chair of Midwestern Higher Education Compact
INDIANAPOLIS, IN; MINNEAPOLIS, MN and Ames, IA – Olivia Madison of Iowa has assumed the position of commission chair of the Midwestern Higher Education Compact (MHEC) on November 19, during the commission's semi-annual meeting held in Indianapolis, Ind. One of four regional higher education compacts in the United States, MHEC is legislatively created and the Compact's purpose is to provide greater higher education opportunities and services in the Midwest.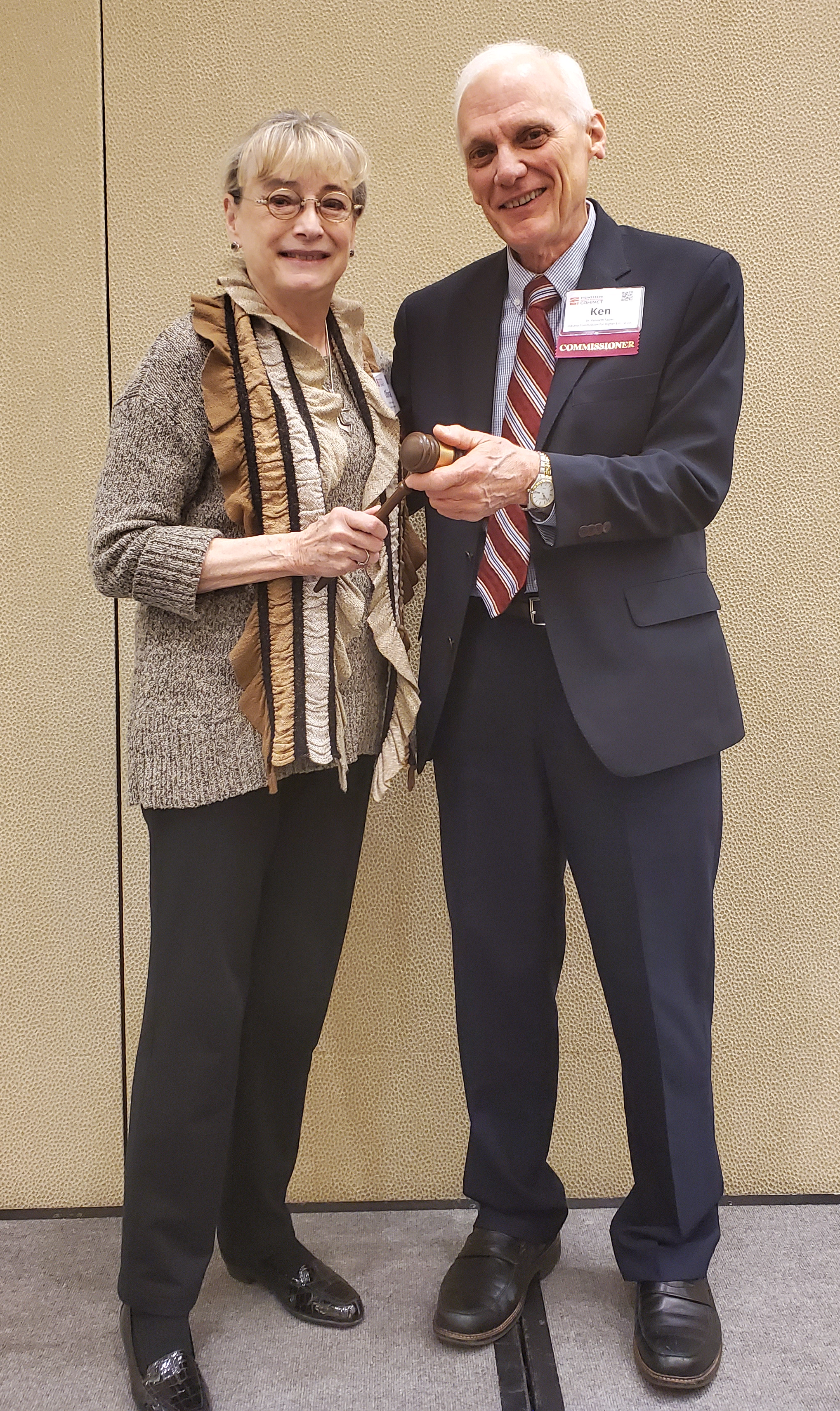 Madison was initially appointed a MHEC commissioner in 2011 by then Governor Terry Branstad as his designee, and she continues as Governor Kim Reynold's designee. Previously she served as vice chair (2018-19), treasurer (2017-18), and as a member or chair of numerous MHEC committees. At Iowa State University, Madison served as dean of library services for 17 years and was a committed leader in national and international library associations. She is now professor emerita and dean emerita of library services.
According to Madison, "It is an honor to assist in growing MHEC's higher education impact. MHEC is recognized nationally for its broad array of programs and student-centered approaches for increased affordability and availability to higher education including increasing efficient access to dual degree opportunities and online courses and degrees, and supporting and recognizing military credit by our academic institutions. In addition, MHEC provides, through its many contracts and programs, major cost saving opportunities for its states and their individual institutions."

"I appreciate Olivia's engagement, attainment to detail, and thoroughness," said Susan Heegaard, MHEC president. "She is committed to building on what has worked well and identified strategic steps forward with a fresh outlook."
Iowa has been a member of the Compact since 2005. Its member states are synonymous with the Midwest census region states. In addition to Ms. Madison, current Iowa MHEC Commissioners are Nancy Boettger, regent for the Board of Regents, State of Iowa; Derrick R. Franck, board member for the Iowa Association of Community College Trustees; Joe Mitchell, state representative and a member of the Education Appropriations Subcommittee; and Herman Quirmbach, state senator and ranking member of the Education Committee.
Serving as Iowa Commissioner Alternates are Andrew J. Baumert, vice president for marketing and outreach at the Iowa Association of Independent Colleges and Universities; Todd Brown, division administrator for the Financial Aid Program Administration at the Iowa College Student Aid Commission; and Timothy Fitzgibbon, senior vice president at First National Bank; Carrie Koelker, state senator and a member of the Education Appropriations Subcommittee; and Sharon S. Steckman, state representative and member of the Education Committee.

About MHEC
Legislatively created, the Midwestern Higher Education Compact's purpose is to provide greater higher education opportunities and services in the Midwestern region. Collectively, MHEC creates solutions that build higher education's capacity to better serve individuals, institutions, and states by leveraging the region's resources, expertise, ideas, and experiences through multi-state: Convening, Programs, Research, and Contracts. Member states are: Illinois, Indiana, Iowa, Kansas, Michigan, Minnesota, Missouri, Nebraska, North Dakota, Ohio, South Dakota, and Wisconsin. www.mhec.org
Media Contact
Mary Roberson
MHEC Director of Communications and Marketing
O: (612) 677-2765; C: (612) 805-3396
maryr@mhec.org
###