Interactive Dashboard Update: College Enrollment by Family Income
MHEC's Interactive Dashboard now provides the latest data on college enrollment by family income in the Midwest and across the nation. College enrollment by family income is defined as the percentage of dependent 18- to 24-year-old residents who are currently enrolled or have completed some college within family income quartiles of all households in the state. Low income is delineated by the bottom quartile, middle income by the second and third quartiles, and high income by the top quartile. The figure below shows that the college enrollment rates of 18-to-24-year-olds in the Midwest from low-income families and middle-income families are lower than the enrollment rates of 18- to 24-year-olds from high-income families. Similar disparities in college enrollment are seen across the nation.
Percentage of Dependent 18- to 24-Year-Old Residents Who Have Enrolled in or Have Completed Some College by Family Income, 2017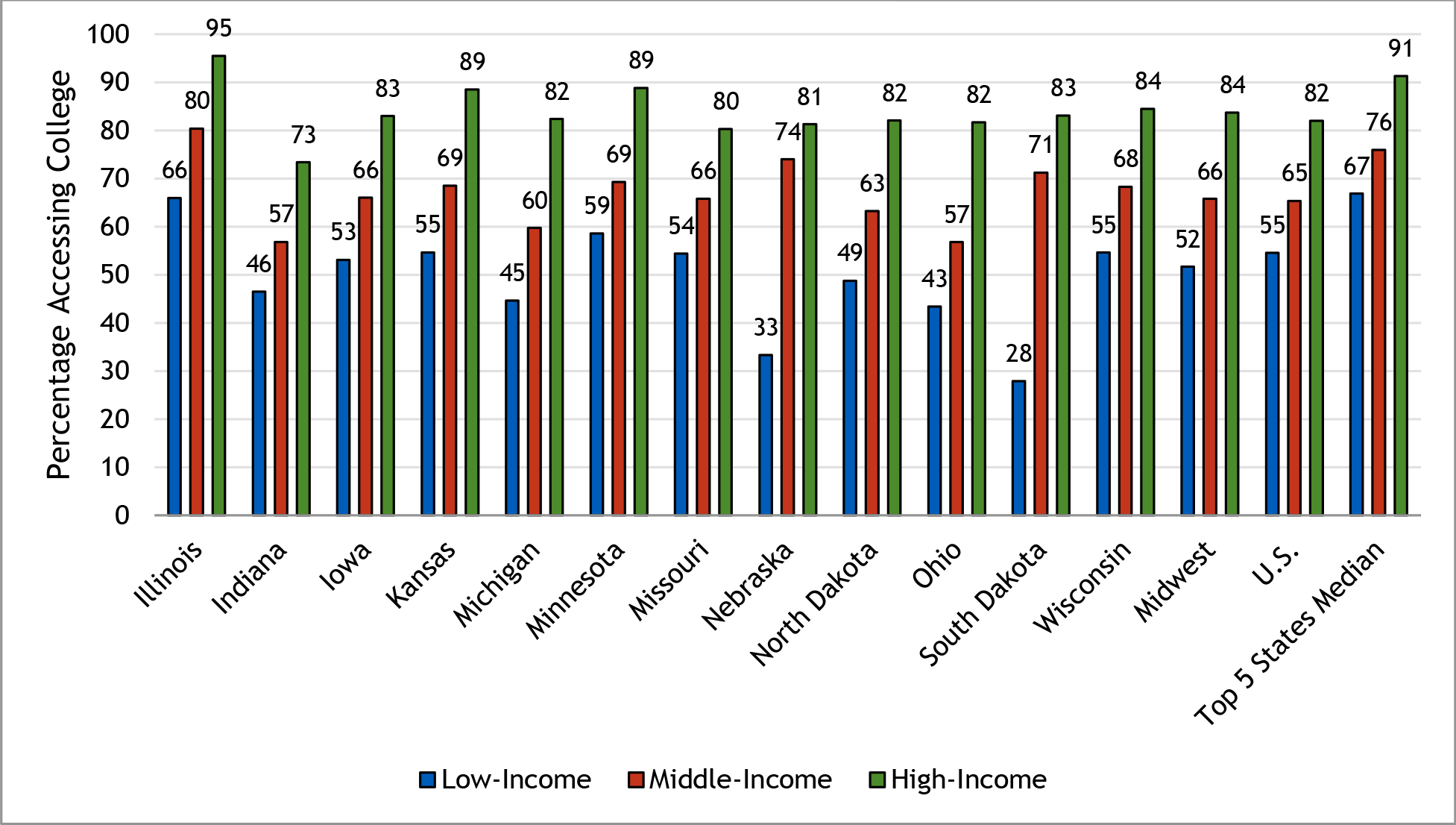 Source: U.S. Census Bureau. Current Population Survey. Five-year estimates: 2015-19. Top 5 states: Low-income: Rhode Island, New Jersey, Massachusetts, Illinois, New York; Middle-income: Illinois, New Jersey, Connecticut, New Hampshire, New York; High-income: Illinois, New Jersey, Kentucky, Maryland, Minnesota.
For additional ways to visualize this data or view other indicators, see MHEC's Interactive Dashboard. An earlier version of this indicator is available for MHEC states in the biennial report, Higher Education in Focus.